Great to see many friends and colleagues at the SEKU's last weekend some travelling from the early morning to compete then travel back into the night, it isn't easy I should know. When I used to drive from Hilsea to the Mountbatten Centre, spend all day there competing (if you got though the rounds) then the team finals would finish maybe around 7pm, we'd all head into the bar nursing our bruises and celebrating club successes before showering and heading out for the night and a dinner together.  I remember one particularly bad one when someone, it might have been Jerry Sheehan or Crowie saying late one night "shall we go for an indian?" It was around midnight so we all laughed thinking not a chance but apparently there was one down Albert road, open till 3am! That was a late one. Couldn't feel a single bruise till late Sunday afternoon.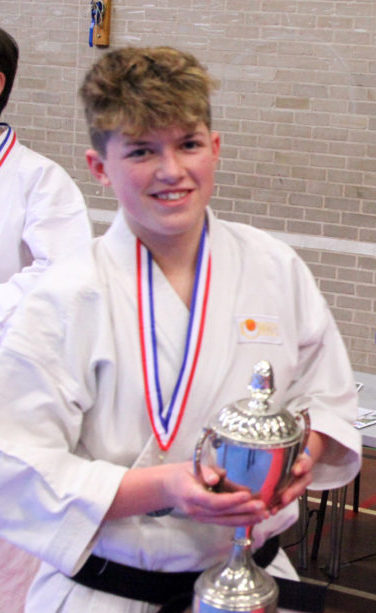 It's a little bit more civilised now, there is no bar in the venue and the St Mary's Arms, the pub across from Hombu dojo was demolished many years ago. That was place to be and in fairness some nights it was a place you could put your karate to the test, that's another blog about the St Mary's Arms.
Anyway results can be found on the SEKU site www.sekukarate.co.uk/news if you want to see your club's name in lights, well done to you and your club. Pick of the bunch for me was 15 year old Rosie Neville from Saltash she did well in all her events winning kata and one kumite event going a place in a third also taking the Hannah Day Trophy for Technical Excellence, well deserved indeed one to watch for SEKU's future along with some others of that age. Speaking of Hannah, she was there with her little one, no longer competition of course but supporting us along with husband and Squad coach/manager Steve Hollister. As always great to see them and their team from Saltash, almost cleaning up winning the Team kumite, Men's Individual Kata and almost the Men's Individual Kumite with Danny Walton were it not for a clinical performance from Portsmouth's Joe Crowe who took the plaudits in the final. In Sensei Dewey's parlance, "Spot on Joey!"
See you soon.
Frankie